In Hawaii, fishing offers a way for visitors and locals to relax and enjoy Hawaii's numerous fresh and saltwater fishing spots. Fishing is also deeply entrenched in Hawaiian tradition and culture, which is why visitors are always obliged to respect the waters and observe regulations instituted by the authorities. This guide offers some tips for new arrivals looking to cast their lines in Oahu's acclaimed fishing spots.
Fishing Licenses in Hawaii
A license is typically not required for recreational fishing in Hawaii's saltwater fishing areas. However, you will be required to get a license if you are looking to fish in freshwater areas on Kauai or Oahu. This can be done easily online or at different locations around the island.
Hawaii's Regulated Fishing Seasons and Areas
Hawaii preserves its fish population by restricting the number of catch, net sizes, and the fishing seasons. For instance, you can only catch striped mullet across the state between April and November. In spite of the laid-back approach to life on the island, Hawaii takes fishing infractions very seriously. Pay attention to the location of Sanctuaries and regulations that govern different fishing areas around the island to avoid incurring hefty fines from local authorities.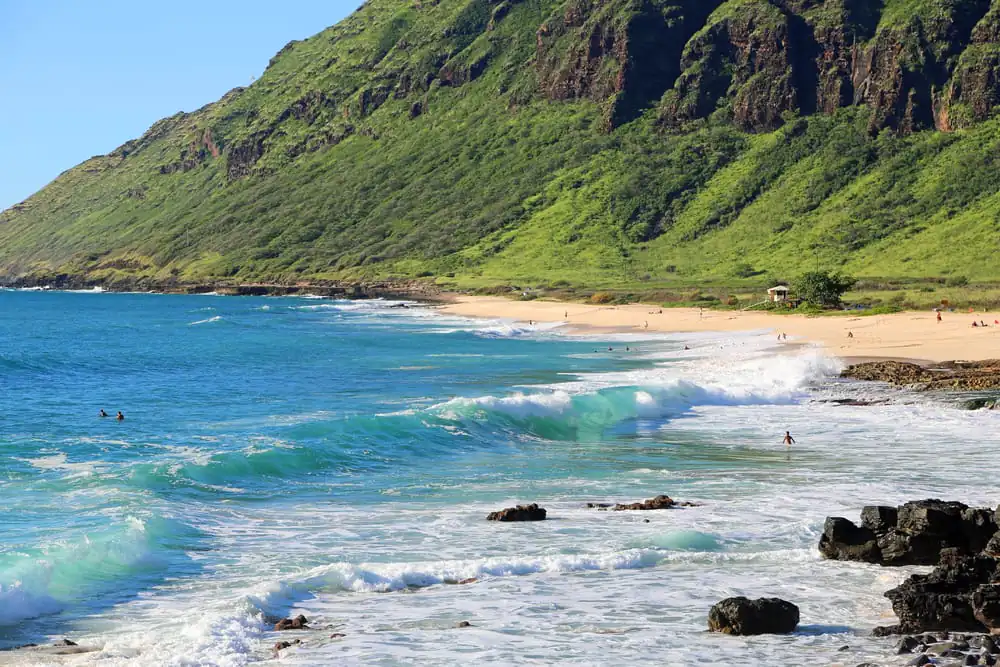 Kaena Point
Minimum Weights and Sizes
Hawaiian law also regulates the minimum sizes of fish you can catch. Luckily, authorities maintain an online database of minimum catch sizes for both fresh and saltwater fishing areas. You can access an update list here.
Charter Boat Fishing
If you are hoping to go deep sea fishing in Hawaii, it might be necessary to charter a boat. Before settling on a charter boat company, compare prices, equipment, and packages offered by different charter companies. A good place to start would be Trip Advisor and Yelp, where users post tons of useful reviews and recommendations. If you are looking to catch some prime action, Kona on the Big Island is the prime location for charter fishing in Hawaii. It is home to some of the biggest competitions in the world, including the Hawaiian International Billfish Tournament.
Shore Fishing
If you don't have a boat, shore fishing can offer a lot of advantages individually or as part of a group. It is cheap, offers easy access and you get to see many attractions while on land. The most popular spot on Oahu for shore fishing is Kaena Point, where you'll find beautiful deep blue water and a host of deep water fish at your fingertips. Not on that part of the island? No worries. You can find the perfect location by simply asking around, stopping along the coastline and setting up camp where you see poles set up, or checking out the list of spots below for a good place to start.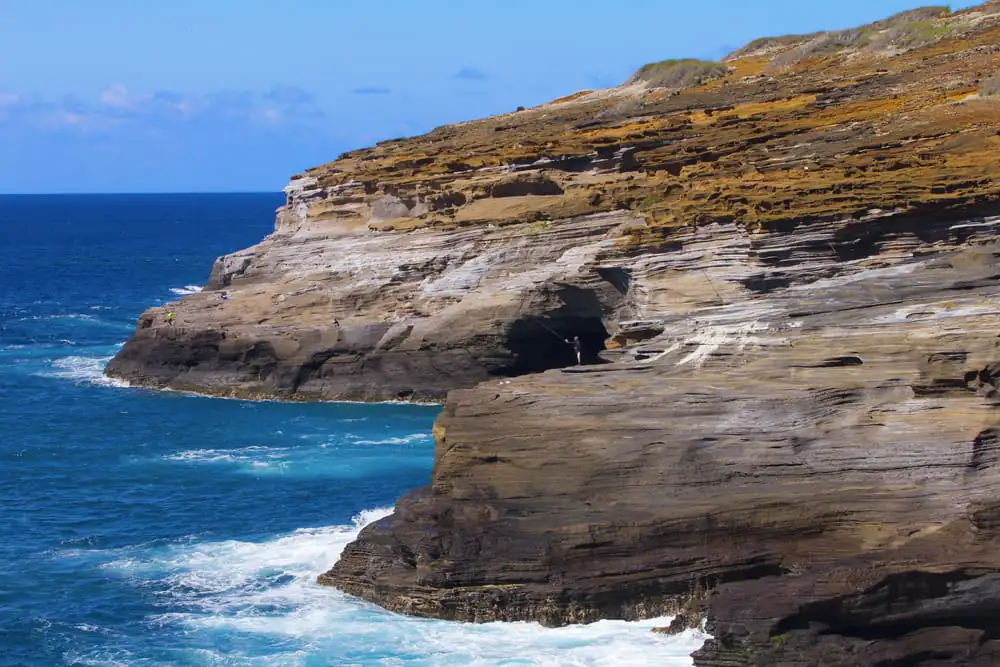 Bamboo Point>
Oahu Fishing Spots
Oahu offers some of the best fishing spots in Hawaii. These include Waialua Bay Pier in Haleiwa, Kaena Point, Makai Pier, Bamboo Ridge, Heeia Pier, Laie Point, Lake Wilson Freshwater in Wahiawa (license required), Haleiwa Alii Beach Park in Haleiwa, Ewa Beach Park, and Pokai Bay in Waianae. Each spot is unique and has different features to offer fishermen and outdoorsmen alike; whether you are ready to spend the whole day fishing, want to take a break to surf, or simply want to enjoy the scenery, you are sure to find the perfect place for you among these locales.
Fishing Knots
Tying good knots is a crucial fishing skill for anyone hoping to have an enjoyable time out. Knots such as the Palomar and the dropper loop knots can help you tie your hook and sinker with ease. This website offers tons of useful information, instructions and animations to help you make quality knots.
Types of Fishing Lures
When selecting your lures, it is important to consider the color of the lure, the time of day, and the conditions in the water. Your guide or experienced sportsmen can help you determine the best type of lure for your needs. Wikipedia also offers detailed articles with information on individual categories of lures.
BEST OF LUCK ON YOUR FISHING EXPEDITIONS!