While
Hawaii
is known for its beautiful resorts and
Island real estate
to accompany the islands' stunning surroundings, some of the same views and oceanfront accommodations are available to you if you are seeking more of an open-air experience. Many may be reluctant to trade in their luxurious hotel room, however waking up to the sound of waves crashing a few yards away from your tent simply can't be beat. Check out this list for the top camping spots across the
Hawaiian Islands
.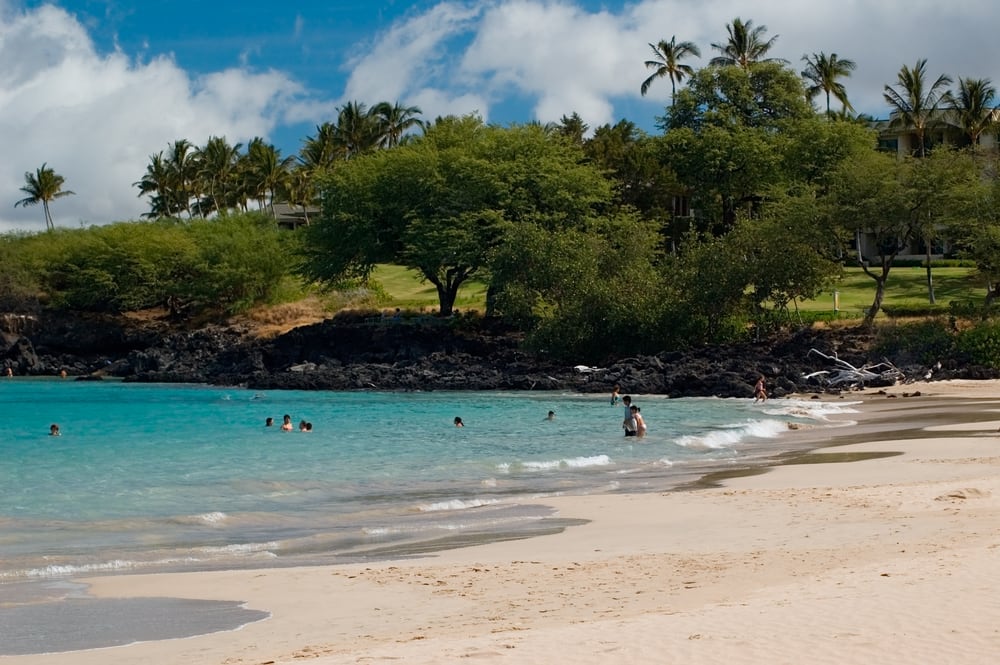 Haleakala National Park, Maui
Known for its glorious sunrise and sunsets, Haleakala on
Maui
sits high above the clouds and provides excellent opportunities for greeting a new day or watching one end, right from your tent. Within the National Park, there are two options for camping, both offering distinct experiences for you to choose from. Kipahulu is located a sea level, reachable via the Hana Highway and overlooks the ocean cliffs, making it a peaceful place to listen to the ocean and enjoy the scenery. Hosmer Grove, another option is located at the cloud belt of Haleakala at just below 7,000 feet of elevation. In the early morning, be sure to take advantage of the self-guided nature trail that begins and ends at the campground, where you can experience native birds coming to life as the sun streams through the forest. If you choose Hosmer Grove, be sure to bring warm clothes as the elevation can cause temperatures to dip as low as 40 degrees overnight.
Hapuna Beach, Big Island
For those without tent-pitching experience seeking a little more structure, Hapuna Beach on
Hawaii Island
's northwest coast offers four-person A-frame shelters that come equipped with sleeping platforms and a table. The nearby white sand beach and crystal clear waters are postcard quality beautiful and perfect for snorkeling and boogie boarding. During the summer, the beach tends to get pretty busy by midmorning, however its stunning beauty, cool breeze, and powder soft sand make the trip worth it. In the winter, the swells are large enough for surfers to enjoy and with lifeguards on duty, you'll never feel unsafe making this a family affair. If you're looking for a great camping experience with a beach that you only dream of when you think of Hawaii, this Big Island gem is the place for you.
Malaekahana Beach Campground, Oahu
With so many residents inhabiting
Oahu
and considering its popularity with tourists, it can be difficult to find a lot of camping options on the island. However, with some research and a little luck there are some great hidden gems perfect for setting up tent. Malaekahana Beach Campgroud is located on Oahu's north shore and offers campers a variety of accommodation options. Master campers can opt for tent or vehicle camping, while less experienced guests may choose to stay in one of the campsite's Plantation Suites, which are are enclosed cabins featuring a queen bed and a bunk bed set as well as a private lanai. For larger groups, the campground also offers a 'Pavilion Package,' a community of five plantation era inspired huts that sleep up to 20 guests. You can easily access the beautiful Oahu beach from the campground, where you can enjoy the peaceful cool air and sunny days by the water. Malaekahana also has an on-site food truck serving up delicious breakfast and lunch options.