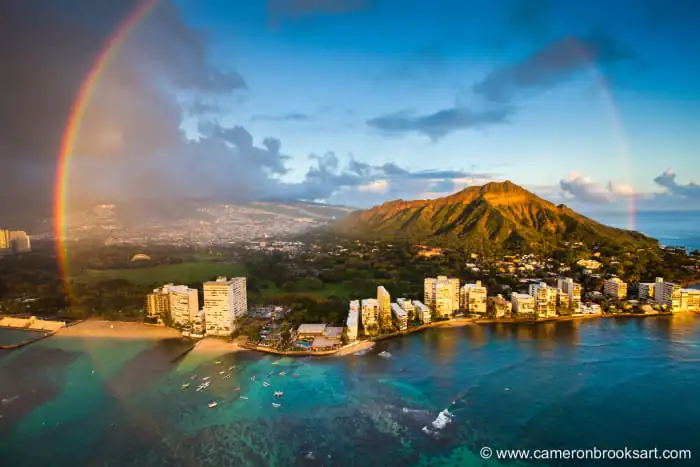 GOLD COAST: UNPRECEDENTED GOLDEN HOMES
This secluded and scenic area converts your home into a private sanctuary.
The acclaimed Gold Coast is located at the Southwestern end of the Diamond Head State Monument and South of the blooming Kapiolani Regional Park. Since the Gold Coast real estate Honolulu compromises the stretch of land located towards the end of Kalakaua Avenue, it provides a private atmosphere. Thus, tourists rarely wander along these isolated and residential streets.
GOLD COAST REAL ESTATE INSIGHTS
The listing prices for luxurious Gold Coast homes for sale range from just under $1 million to 4.5 million. Oceanfront homes are limited, as the beach is too long, however, the inland homes are just a short walk away from the ocean shore. The lucky few who live in the oceanfront condominium apartments get an exceptional and unique view of Waikiki and the South Shore. Just imagine what a beautiful and vibrant Hawaiian sunset is like 10 stories up.
PEOPLE & LIFESTYLE
The Gold Coast is perfectly located just past Waikiki, offering a calmer ambience, but close enough to be a short drive from the hustle and bustle of Waikiki. With its private feel and beautiful beach, the Gold Coast real estate Honolulu has many alluring amenities to offer.
Makalei Beach Park is a beautiful and secluded beach that is mainly visited by residents. It is highly unlikely to spot a tourist on this pristine beach, as not a lot of people know of its existence, except for the true locals. The crystal clear water and lively coral reefs are ideal for snorkeling on a beautiful Hawaaian sunny day.
About a half mile North of the Gold Coast homes, is The New Otani Kaimana Beach Hotel, which offers wonderful fine-dining options a casual stroll away from your home. The Hau Tree Lanai restaurants boasts an impressive Pacific Rim culinary menu. Although they specialize in seafood, their meat and poultry dishes are impressively executed as well.
DISCOVER YOUR NEW HOME IN THE GOLD COAST TODAY
The Gold Coast truly lives up to its name. With its incredible location and beautiful beach don't hesitate to contact the premier Gold Coast realtor Anne Hogan Perry for more information.