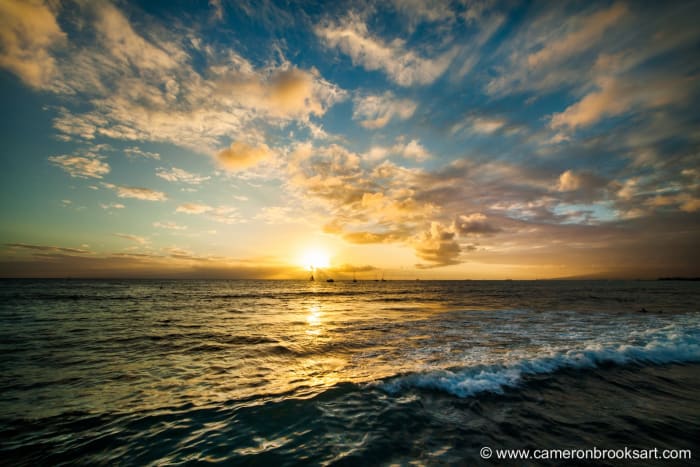 LANAI: CHIC ISLAND WITH AN ARRAY OF RUGGED OUTDOOR ACTIVITIES

Lanai has a perfectly balanced yin and yang of ruggedness and modernity in its activities and living estates, respectively.
The friendly residents and scenic terrain makes Lanai an island that truly warrants its prominent tagline: "Hawaii's Most Enticing Island." A quick glance through Lanai will undoubtedly fill you with excitement, as Lanai is a wonderful island to inhabit.
The luxurious estates in Lanai offer an incredible lifestyle. Lanai real estate has two Four Seasons Resorts, allowing residents to indulge in some fine pampering in a distinguished venue, one of which is undergoing extensive renovation and will reopen in the Fall of 2016. It also boasts an impressive golf course, and easy access to fun outdoor activities.
The most unique and underrated aspect of Lanai are its unpaved back roads and lack of stop lights. These primal and rugged roads swing through scenic and untouched regions of Lanai. From 4-wheel driving, to all terrain biking, to light trekking, and to more advanced hiking, Lanai offers various mediums for exciting outdoor activities.
LANAI REAL ESTATE INSIGHTS
The average listing price for Lanai houses for sale is just under $1 million. However, the listings for the more highly coveted estates range from $1 million to $3.5 million throughout the island. Lanai's rugged terrain and accessibility to modern amenities makes it a wonderful place to live, both permanently and seasonally. The wide array of activities will always keep you active and entertained.
PEOPLE & LIFESTYLE
Lanai Real Estate has an idyllic balance of natural beauty and modern amenities, both within a comfortable distance from your home. The Four Seasons Hotel in Lanai is home to Nobu Lanai and one forty, both exceptional restaurants of high caliber. Not to mention it is home to the revered Los Angeles restaurant Malibu farm, which sources its food locally in a sustainable manner. For an interesting and otherworldly hike, head over to the Keahiakawelo, otherwise known as garden of the gods. Due to its barren nature, this rock garden gives an orange glow during the sunrise and sunset. Just like the majority of trails and outdoor activities in Lanai, Keahiakawelo is just a mere 45 minute drive from Lanai City, although some are closer in distance. With such a large array of extraordinary activities, you will never have an idle day in Lanai. A week long trip to Lanai will leave you wanting to stay for a lifetime. After all, living in Lanai is like vacationing for life.
DISCOVER YOUR NEW HOME IN LANAI TODAY
All of us at Anne Hogan Perry's Team want to help you find your ideal home that matches your lifestyle. Contact the premier Hawaiian realtor Anne Hogan Perry for more information about Lanai estates or to schedule a private showing of the most exclusive Lanai homes for sale.
No properties found