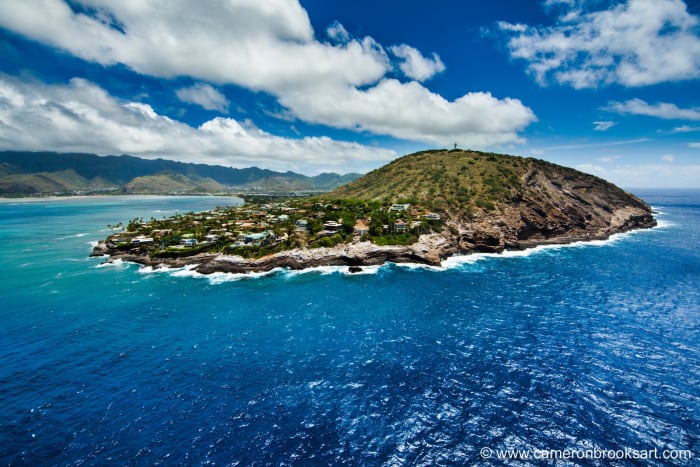 PORTLOCK & KOKO KAI: THE MOST PRESTIGEOUS SOUTHERN CORNER OF OAHU
These small high-end luxury neighborhoods offers a calming blend of verdant nature all around with chic living estates.
Portlock & Koko Kai are two separate neighborhoods that are directly adjacent to each other. Portlock real estate comprises the homes that are located on Portlock Road and a few oceanfront homes that are located on Kalanianaole Highway. On the other hand, Koko Ka is located more inland and compromises the Northern region of the upper roads going up to Koko Head. The homes in Koko Kai real estate also run along the base of Koko Crater, boasting incredible ocean views.
PORTLOCK & KOKO KAI REAL ESTATE INSIGHTS
The average listing price for luxurious Koko Kai and Portlock Homes for sale is $2.7 million. However, the listings for these coveted estates range from $1.5 million to $14 million. Such a steep price goes for the most spectacular estates with mesmerizing views. Many of the homes built in Portlock are from the 1940s and 1950s, while a majority of the homes in Koko Kai were built in the 1960s and 1970s. Thus, some new homeowners have taken to demolishing and rebuilding more modern estates.
PEOPLE & LIFESTYLE
This heavenly corner of Oahu used to be the site where native Hawaiians would head off for their fishing activities. From generation to generation, this place was kept a secret from outsiders. Fast forward to today, and it is amongst the most coveted, high-end neighborhoods in Southern O'ahu.
Portlock & Koko Kai border the Koko Crater, which offers an intense and steep trail along the crater, making it a coveted location amongst locals. The Koko Crater Trail should not be treated lightly, as it is quite steep, however it is manageable if you come prepared and with the right mindset. The panoramic view of Honolulu from the top will be worth all the huffing and puffing along the way.
Past the Koko crater, along the ocean, is the Hanauma Bay Nature Preserve. Make sure to pack your snorkeling gear, as this beautiful bay boasts a colorful and lively coral reef. The myriad of colors a visitor can witness when visiting the Hanauma Bay is outstanding, and will leave you coming back for more.
DISCOVER YOUR NEW HOME IN PORTLOCK & KOKO KAI TODAY
For more information on exclusive Portlock & Koko Kai estates in Oahu or to schedule a private showing of the finest available estates contact the premier Hawaiian real estate agent Anne Hogan Perry.
$3,393,000
Active
Honolulu, Hawaii
3 Beds3 Baths2,711 SqFt0.316 Acres
$3,195,000
Active Under Contract
332 Portlock RoadHonolulu, Hawaii
4 Beds4 Baths3,617 SqFt0.381 Acres
$8,950,000
Active
60 Hanapepe LoopHonolulu, Hawaii
6 Beds5.02 Baths6,997 SqFt0.603 Acres