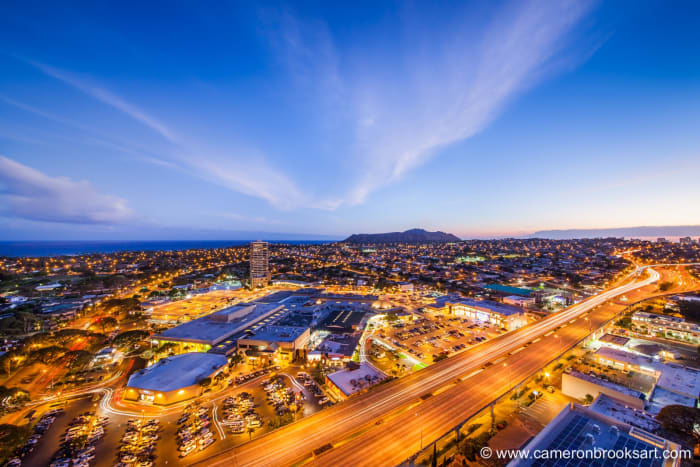 KAHALA: LUXURY LIVING UNLIKE ANY OTHER
Kahala is widely considered one of the most luxurious neighborhoods of Oahu, and is coined "The Beverly Hills of Hawaii." Like Diamond Head, Kahala is adjacently located to the iconic Diamond State Head Monument. Kahala's turquoise beach extends over a 1 mile stretch, and conveniently enough, is pet-friendly. Moreover, the beaches along Kahala real estate lack the typical tourist crowd, allowing for a more private feel, as only residents tend to navigate through this beautiful velvet sand.
KAHALA REAL ESTATE INSIGHTS
The average listing price for Kahala Luxury Homes for sale is $2.5 million, and on average the price per square foot is $819. However, the listings for these coveted estates range from $1.6 million to $22 million. The tight zoning restrictions ensures that non-residential homes are not built in this lovely neighborhood, and the quality of the Kahala neighborhood goes untarnished. An impressive zoning triumph, that is a testament of how desired and protected these luxury estates are.
Kahala Luxury Real Estate has been highly coveted throughout the decades. Over the past few years, Kahala Luxury Homes for sale have remained on the market for an average of 70 to 120 days.
PEOPLE & LIFESTYLE
Kahala's "90210" ambience is felt the moment you step into this luxurious neighborhood. From the wider streets with less traffic, to the lush front yards of the spectacular homes, Kahala basks in its understated elegance. Just a short commute away, Kahala offers a Zen retreat where you can breathe the crisp air away from the normal hustle and bustle of Honolulu.
The calming chic ambiance of Kahala is perfect for anyone looking for a luxurious and harmonious residential area. Within this prestigious neighborhood, the historic Shangri La Estate resides. Doris Duke's impeccably built this architectural wonder in the 1930s, and throughout the years collected beautiful Middle Eastern art to fill her estate. Now, open to the public as a museum, this gem of an estate is now a landmark of Oahu.
DISCOVER YOUR NEW HOME IN KAHALA TODAY
Kahala luxury real estate homes have passed the test of time, as this elegant neighborhood keeps strengthening in value and exclusivity. Although many elite buyers want to move into this lovely neighborhood, having the proper resources, is not a guarantee that they will be able to snatch one of these highly sought after Kahala homes for sale.
Contact Hawaiia's elite real estate agent Anne Hogan Perry for more information about Kahala or to schedule a private showing of the most exclusive luxury homes in all of Oahu.
No properties found