When most on Oahu think of Hawaii Kai, the first thing that comes to mind to describe the community is "marina" and for good reason. While the marina is certainly unique, this instant association tends to mask everything this community has to over and why it might be the perfect place for you.
Hawaii Kai is what you would call a Master Planned community, a neighborhood created where little existed before and masterfully engineered to be more organized and more fluidly laid out than any other part of the Island. You won't find anything like it of this scale on Oahu.
Almost a small city in itself, the community is designed so that just about everything you need is close to home; schools, shopping and health care resources are all at resident's fingertips, making Hawaii Kai more than just a residential development. In addition to easy access to your important needs, this Master Plan boasts a magnificent visual appeal and offers a wide range of real estate spaces that some may not realize exist.
Let's take a look at Hawaii Kai communities from top to bottom and see why this one neighborhood provides you with all dimensions of the Hawaii living experience.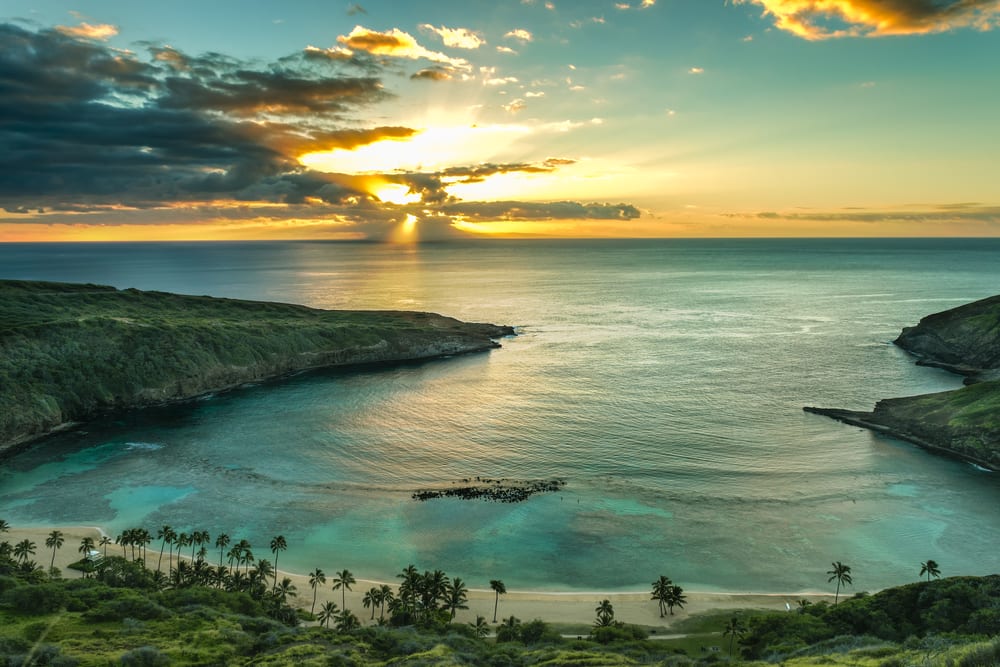 Nestled on the ridges far above, you'll be on top of the world. Surrounded on all sides by the ocean swells on the Oahu shores, the lush valleys bursting with life and the magnificent mountains that serve as a reminder of the Island's past, your life will never feel void of beauty.
For those seeking cooler climes, stunning panoramic views and reduced noise levels, this community is what you have been looking for. The homes in Mariners Ridge, Hahaione and Napali Haweo put forever at your fingertips.
While the green landscapes of Hawaii Kai are indeed beautiful, not everyone dreams of living among them. Further down the road from these majestic valleys you'll find the least known section of Hawaii Kai, where you'll come upon homes that provide the greenest views of all. Located on the Hawaii Kai Golf Course, residents of Koko Villas, Laulima and Queens Gate find themselves secluded from the business of the highway, yet not far from the renowned Sandy Beach. Here, the only thing standing in your way of total peaceful bliss is the occasional sound of a neighbor teeing off just down the fairway.
Let's get back to that marina we were talking about earlier… A key part of the Hawaii Kai lifestyle, the marina serves as the heart of the community. It is therefore understandable that marina real estate is some of the most coveted in all the district. Many homes in communities like Anchorage, Luna Kai and Spinnaker Isle offer residents easily accessible personal docks, allowing you to explore the waters at any moment's notice. Imagine sailing to Koko marina for a romantic dinner or simply letting the presence of the water melt your stresses away.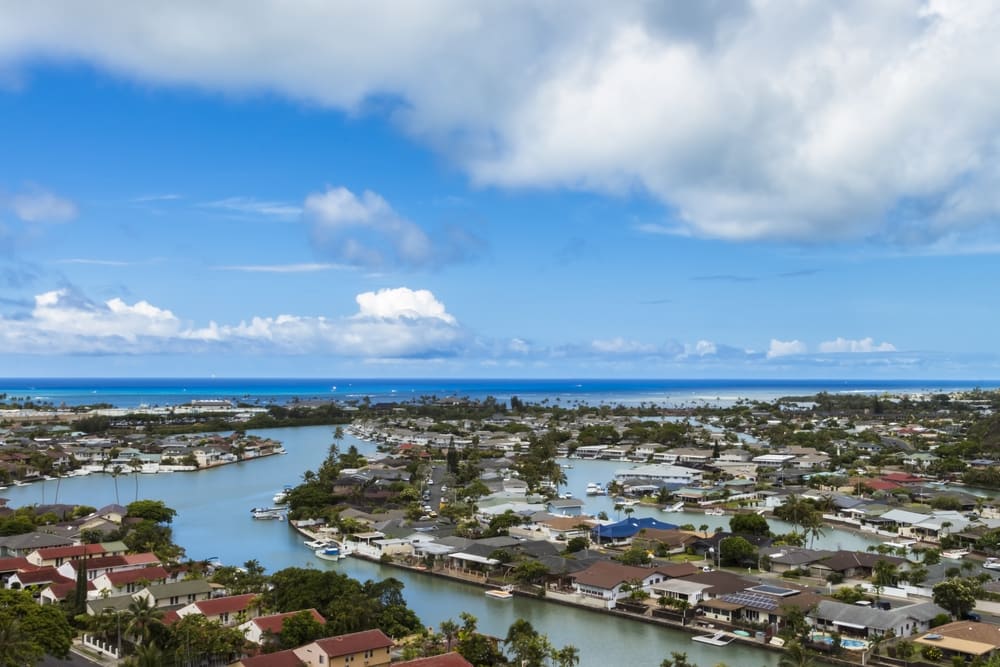 However, the marina isn't your only opportunity for waterfront property in Hawaii Kai. Some of the most beautiful and luxurious oceanfront homes on the Island sit on the shore of Portlock, the community Henry Kaiser, the creator of Hawaii Kai, chose to make his home. Given the choice to live anywhere, he chose this stunning spot, a testament to the true splendor of this shore.
On the same stretch of land is Koko Kai, differentiated from the properties at Portlock by the ceaseless spectacle of waves as they meet the cliffside, providing the never ending sight and sound of relaxation. In addition to the stunning waters is the beauty of the homes themselves. Integrating the indoors with the outdoors, designs incorporate parts of the local lifestyle that residents hold close to their hearts.
Recreational Opportunities Few Can Compete With
Every community within Hawaii Kai is unique in the recreational opportunities they provide thanks to the differing environments they are located in. On the marina and out on the ocean sailing and paddling are popular as well as water skiing and any other activity involving the water. Hanuama Bay is internationally recognized for its snorkeling and is not only a must-see spot for visitors but for residents as well. As a long-term resident of Hawaii Kai, you'll be able to enjoy free admission to this natural paradise.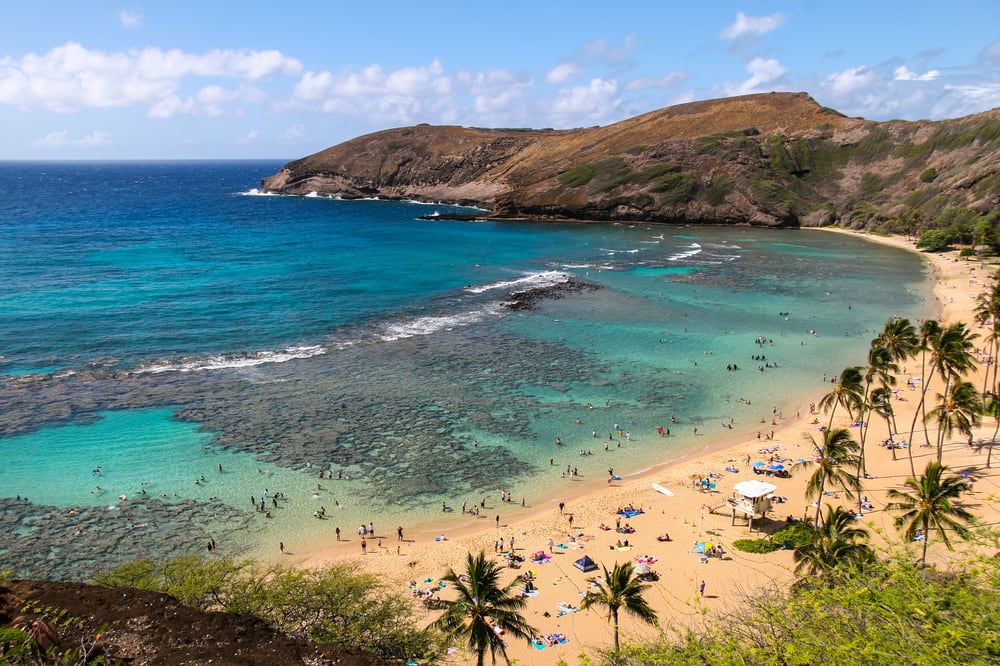 Inland, Koko Head makes for a workout well worth the effort, rewarding hikers with a view that will take your breath away. With two courses, you don't have to be a golfer to enjoy nearby Hawaii Kai golf course. With stunning views, you'll forget all about your triple bogey.
No matter your sporting interest, you'll be able to find something to do at Koko Head District Park, which features courts for tennis, basketball, volleyball, badminton, and facilities that provide classes of all kinds on a regular basis. Not into props? No problem. You'll find many open park spaces throughout the district perfect for running or jogging and the general active lifestyle that locals enjoy so much. Regardless of your personal interests, all of the options here will make it difficult to want to stay inside.
Shopping and Dining Options
Recreation options isn't the end all be all to a buying decision; you also want to know how the area will help you function in your daily life. What's available? Can this place fulfill my needs? Let's explore. Most well known for shopping, and for good reason, is the Koko Marina. Featuring 70 different stores not including the 20 dining options, it's extremely large and your number one destination if you're looking for Hawaii Kai's version of a mall. With a lot to see, buy and taste, you'll never be bored and will find yourself coming back either to the see the newest release at local movie theater, to grab a cup of coffee or just to walk around and enjoy everything the outdoor complex has to offer.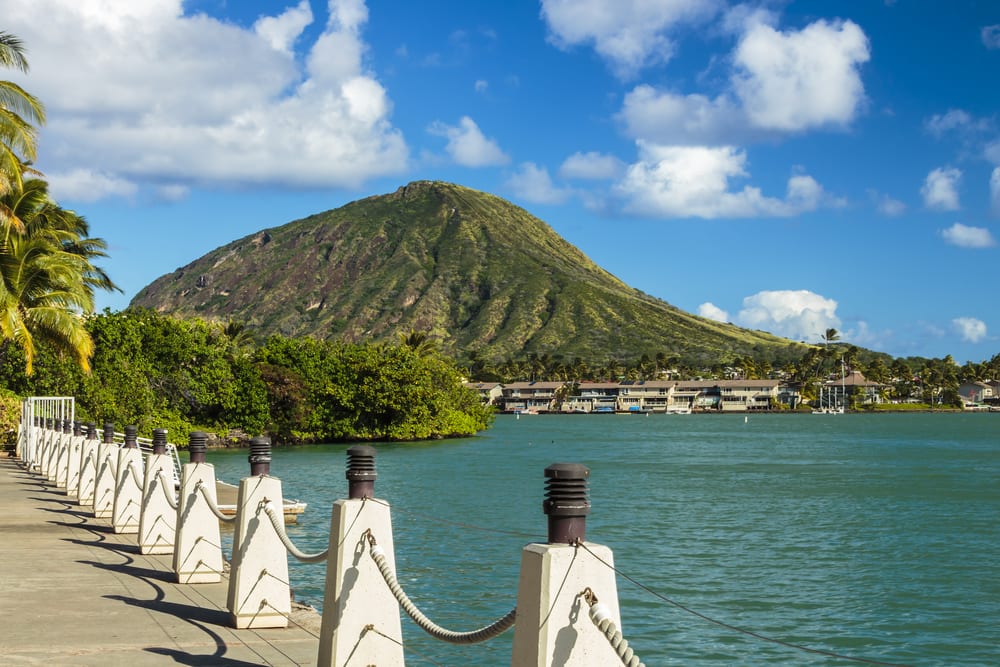 Hawaii Kai shopping center, just to the west of Koko Marina, features a Safeway and Long's drugs and serves as many residents' go-to destination for grocery staples and smaller goods needed on a daily basis. Right next door you'll find Hawaii Kai Towne Center, famous for its Costco and its Starbucks, what some would consider to be lifelines.
You can find almost anything you would need or want somewhere between these three sites, making it so that you rarely have to leave Hawaii Kai to find any given item. There's just that much here in this beautiful community.
Staying Healthy
In addition to the fact that you'll rarely have to leave Hawaii Kai to take care of most material needs, more importantly, you won't find yourself going outside the community to maintain your health. Hawaii Kai offers a concentration of health providers that few places on Oahu offer. Straub, Queen's and Kaiser – Hawaii's major healthcare providers – all have facilities here to provide both routine and urgent care for you and your family. If the need for urgent care should ever arise, the Island Urgent Care facility provides a place for you do go in the case of an emergency, so there is no need to worry about getting help when you need it. You can rest assured that you and your family are safe here.
For those with children, Hawaii Kai boasts quality schools. Two of our elementary schools, Kamiloiki and Koko Head have both been acknowledged as excellent while Haha'ione was recently named the Best Public School in Hawaii. This standard is upheld at higher levels as well. Niu Valley Middle School and Kaiser High School students score at or near that top of Strive HI's rating, maintaining such measures of excellence established at the elementary level. The quality of these institutions combined with the lifestyle awarded by Hawaii Kai's parks and recreation outlets as well as shops and restaurants designed to cater to family needs make this community the ideal place to raise your family.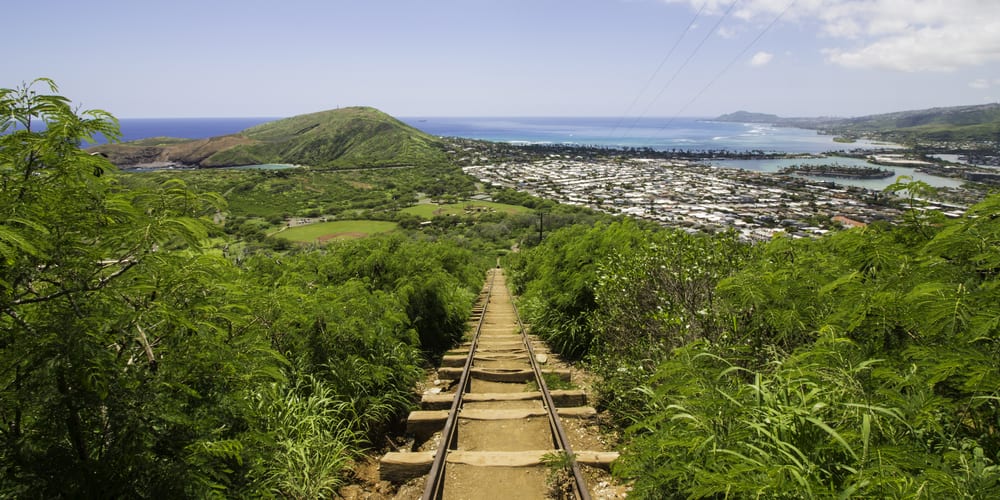 Compared to other Oahu communities, Hawaii Kai stands out. While rooted in the widespread Hawaii outdoor, family-oriented lifestyle, this community is made unique by the variety of home environments it offers, its stunning natural beauty and the ever-important health and education resources fundamental to every day life and on par with what's available in Honolulu. While this community was masterfully planned and executed, it is the residents that bring it to life, and as a new resident of Hawaii Kai, you will too.